Discover the Natural Beauty of Gainesville and Alachua County: From Botanical Gardens to Prehistoric Caves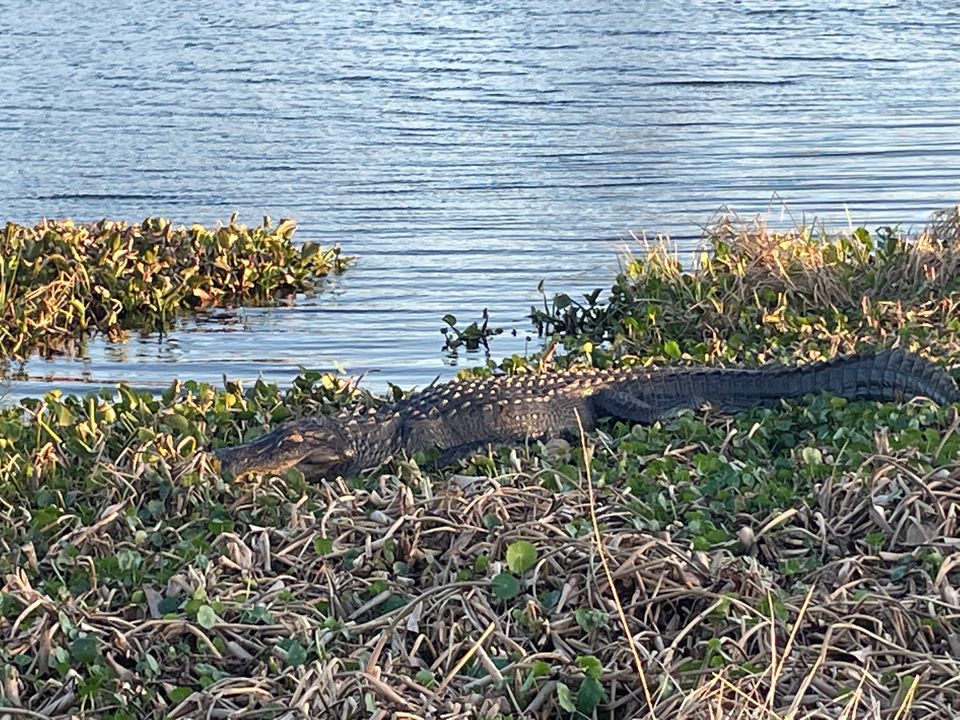 Gainesville, Florida, and the surrounding Alachua County are home to some of the most beautiful and scenic nature trails in Florida. From caves to wetlands and everything in between, nature lovers will find plenty to explore in this region.
Poe Springs Park - This natural spring is located in High Springs and offers visitors a chance to cool off in crystal-clear water surrounded by lush greenery. The park features a playground, picnic area, and a boardwalk that winds through the forest, providing an opportunity to spot local wildlife such as turtles, birds, and alligators. The spring was named after a local family that once owned the land and boasts crystal-clear water that stays a cool 72 degrees year-round. Poe Springs was privately owned until 1985 and opened to the public in 1991. Today, visitors can enjoy swimming in the spring, hiking through the forest, and spotting local wildlife.
Sweetwater Wetlands - This 125-acre park features an array of diverse habitats, including freshwater marshes, open water, and hardwood forests. Visitors can explore the park on a network of trails that wind through the wetlands, offering opportunities to spot local wildlife such as otters and deer. Sweetwater features a visitor center and a boardwalk that overlooks the wetlands. The park was constructed in 1996 to restore a former wastewater treatment facility to a natural wetland ecosystem. The park features 3.5 miles of trails, offering visitors a chance to see a wide variety of bird species, including the endangered snail kite. The park also plays a vital role in filtering and purifying wastewater before it enters the Floridan Aquifer.
La Chua Trail - For those interested in hiking, this trail is located in Paynes Prairie Preserve State Park and offers visitors an opportunity to explore the natural beauty of Florida's wetlands. The trail is a 3-mile round trip and features a boardwalk that winds through the marshes. The preserve is a National Natural Landmark and is home to a diverse array of wildlife, including bison, wild horses, and over 270 bird species. The park was once home to the Alachua band of Seminole Indians and has a rich cultural and historical significance.
Kanapaha Botanical Gardens - This 68-acre garden features a wide variety of native and exotic plant species, including bamboo groves, herb gardens, and tropical water lilies. Visitors can stroll along winding paths that lead through the gardens, admiring the vibrant colors and fragrances of the plants. The garden was founded in 1978 and has grown to become one of the largest botanical gardens in the state. The park also hosts a variety of events throughout the year, including art exhibits and educational workshops.
Gainesville-Hawthorne Trail - This trail was established in 1992 on a former railroad bed and spans over 16 miles from Gainesville to Hawthorne. The trail was designed to provide a safe and scenic route for bicyclists, hikers, and horseback riders. The trail offers stunning views of the surrounding countryside and features several historical landmarks, including the Lochloosa Creek Railroad Trestle and the Boulware Springs Water Works.
Santa Fe River - For those interested in water activities, this is a must-visit destination. This river has a rich cultural and historical significance, having been home to the Timucuan Indians for thousands of years. The river flows for over 75 miles through the heart of Alachua County and offers visitors a chance to swim, canoe, and kayak through some of Florida's most pristine wilderness areas. The river is also a vital source of drinking water for the region and is carefully monitored to ensure its health and sustainability.
Devil's Millhopper Geological State Park - Gainesville isn't just known for its wetlands and springs - the region is also home to some fascinating caves. Devil's is named after the deep sinkhole that was formed by the collapse of an underground cave. The park was established in 1974 and offers visitors a chance to see unique geological formations and learn about the local ecosystem. The sinkhole is over 120 feet deep and is home to a wide variety of plant and animal life, including rare ferns and salamanders.
In addition to these popular destinations, there are many other nature trails and spots to explore in Gainesville and Alachua County. The region boasts a diverse array of ecosystems, including forests, wetlands, prairies, and caves, offering visitors an opportunity to see a wide variety of plant and animal life. Whether you're looking for a stroll through a park or an adventurous hike through a cave, Gainesville and Alachua County have something for everyone.