July 4th Block Party Results in Shots Fired and Arrests at Wawa on East University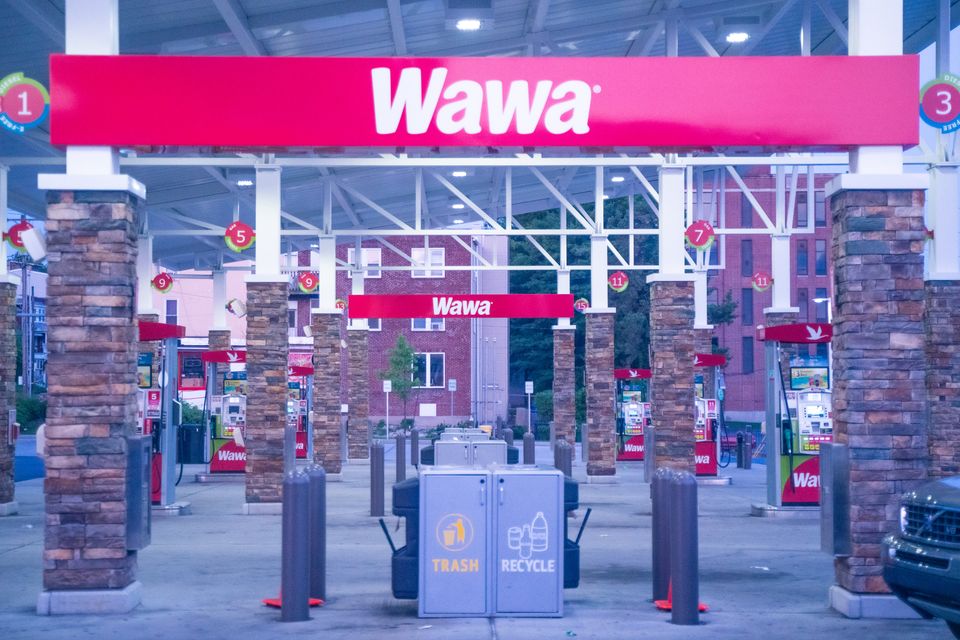 Updated: July 12th, 2023
On July 5th, at 1:30 am, a block party that police had previously broken up started congregating at the Wawa on East University. Officers remarked that the crowd was moving behind the Wawa store and mentioned the absence of any shooting. One officer observed a suspicious vehicle, an Impala, leaving the Wawa with multiple occupants. They instruct another officer to stop the car, but there is confusion about which vehicle to stop. Additional units are requested in the vicinity of Waldo on 9th street.
As the situation intensifies, there are sounds of screaming in the background. Eventually, one officer reports a gunshot inside a car and announces that they have detained two individuals. Another officer confirms the update and mentions they've had "Shots fired", "multiple people detained", "multiple firearms", and "nobody hit thus far."
A brief audio transcription from this incident has been included. When more information is retrieved it will be posted to this page.
Update: On July 8th an incident and arrest report from this case was retrieved. Two people were arrested for possessing a firearm/weapon as a state convicted felon. Both arrests were made the same night with the first taking place at 1:33 am, and the second at 2:46 am.
Incident Report: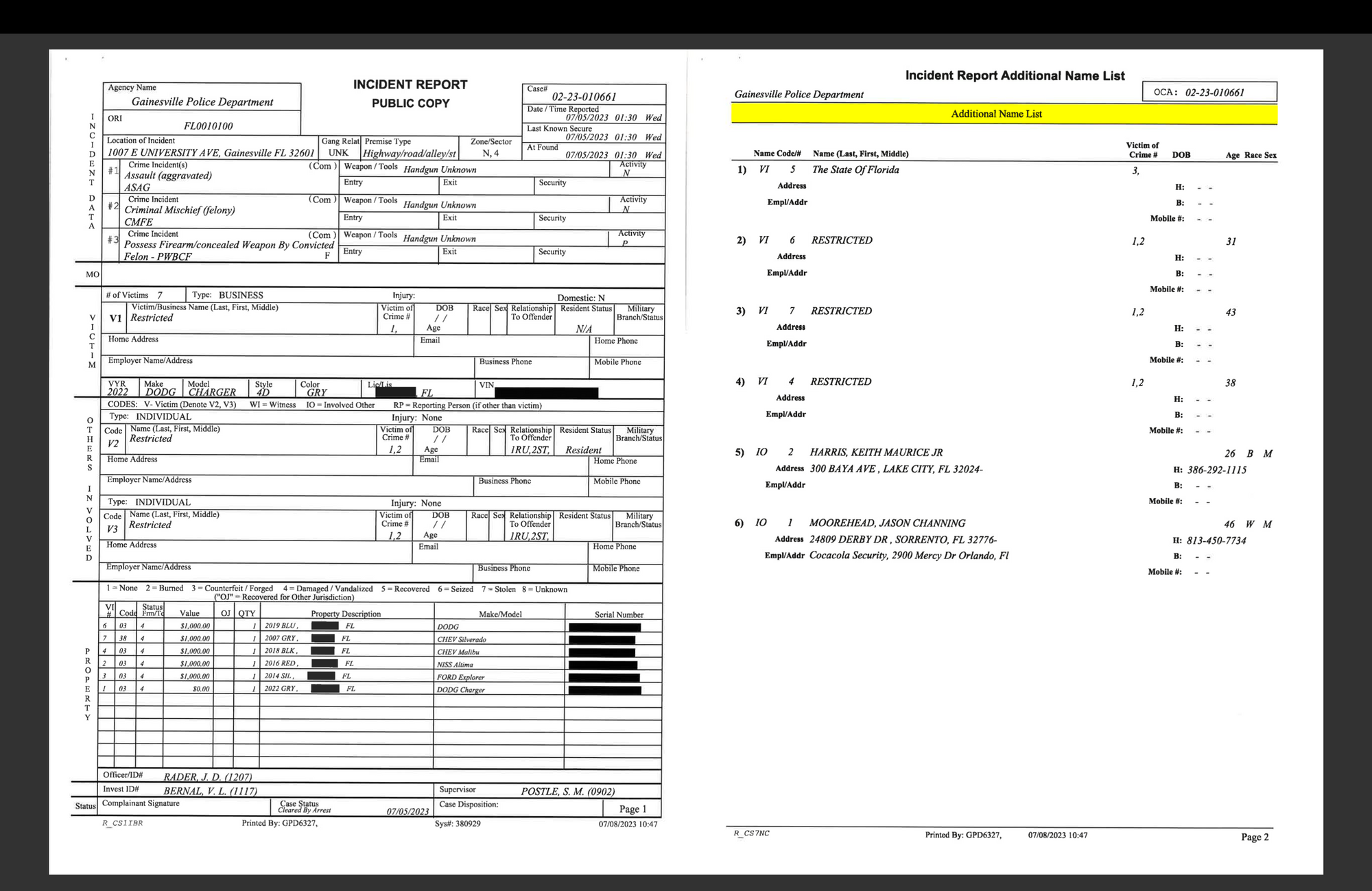 Arrest Reports: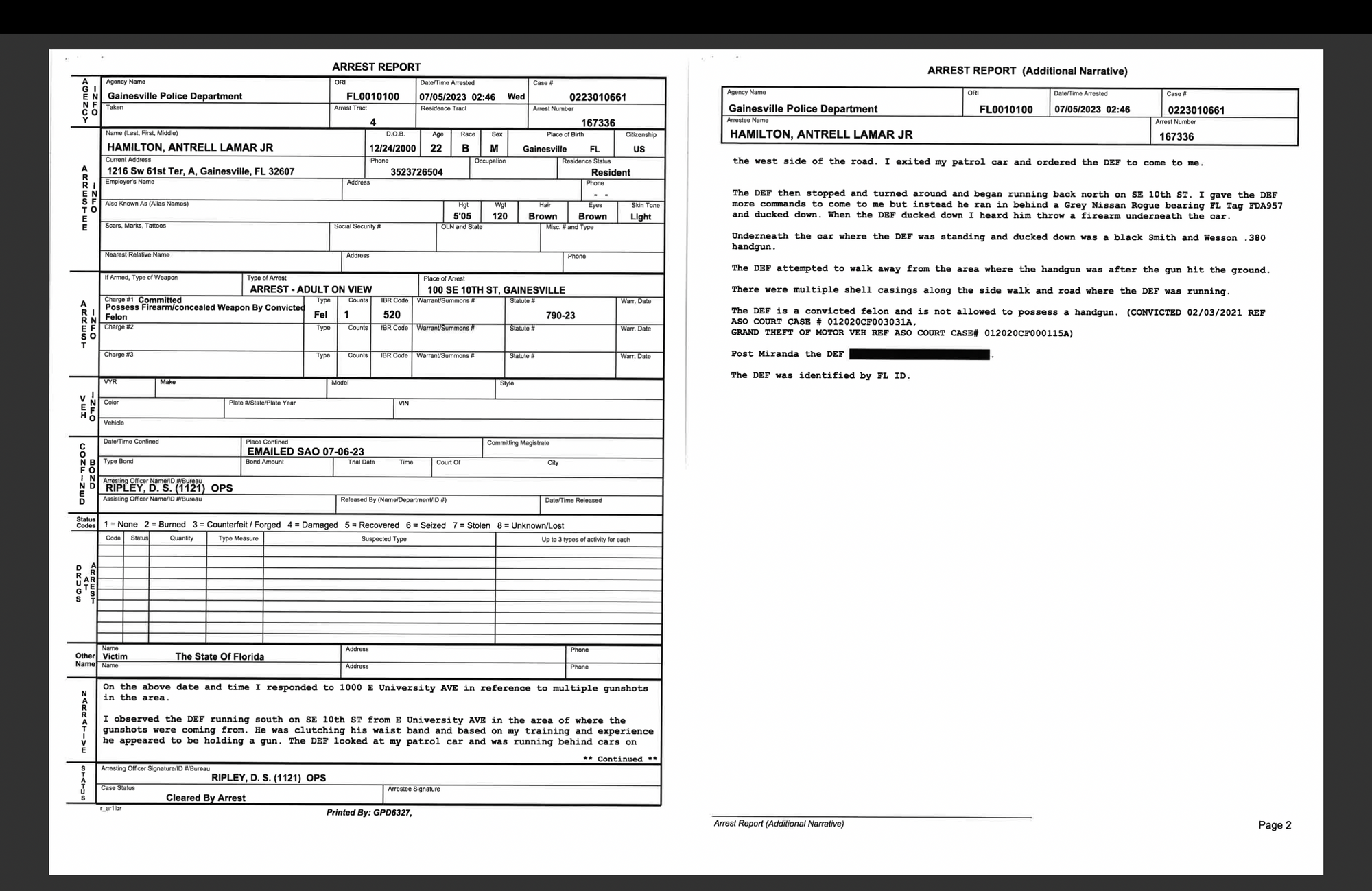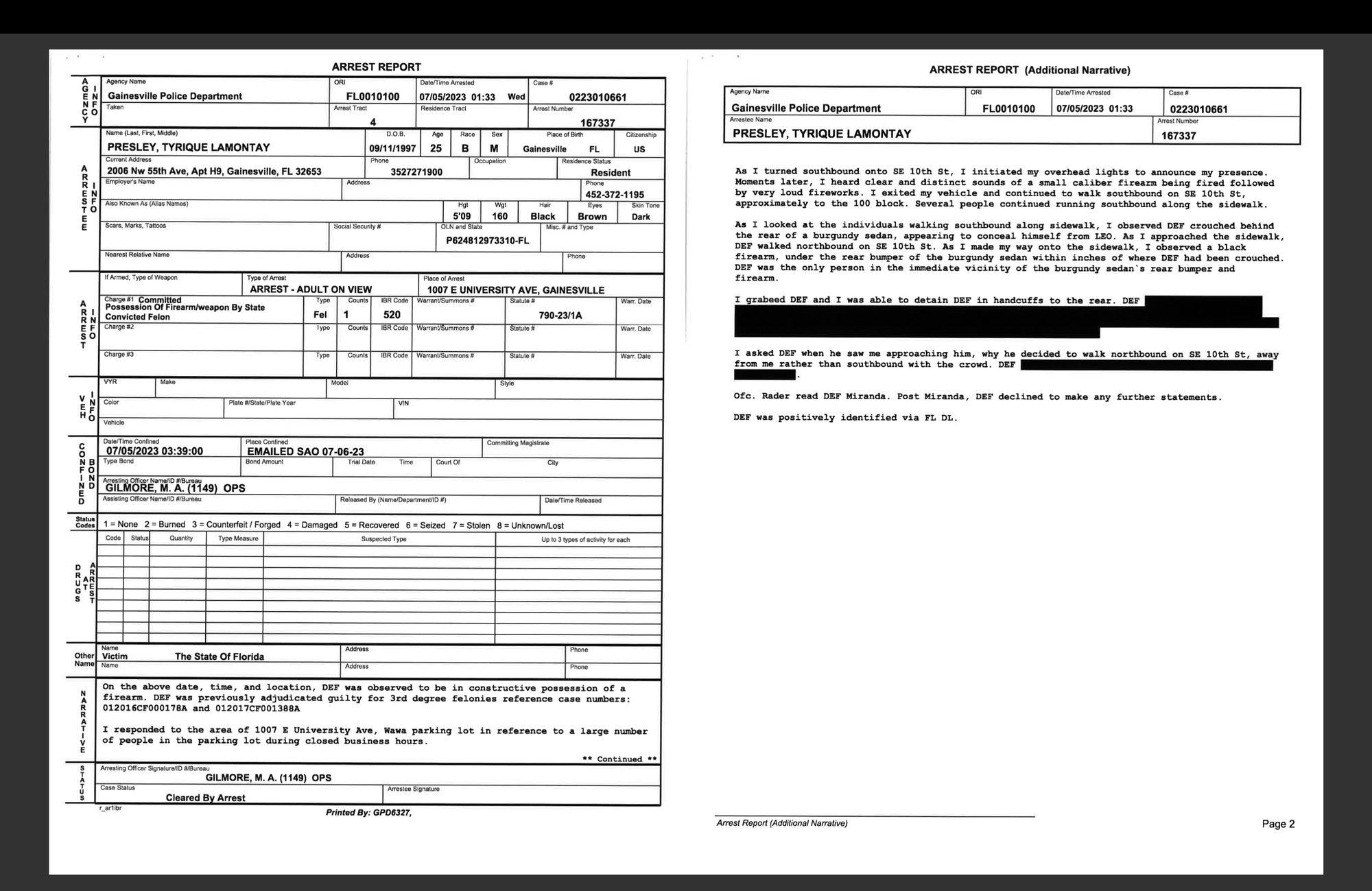 ---
GPD Audio:
Source: Broadcastify
1. Some audio quality is poor and there may be mistakes. Codes have been put in to flag possible inaccuracies:
(GARBLED): I cannot make the audio out.
(?): I have an idea of what they're saying but there are doubts.
2. A lot of audio contains police code. Police code will be marked in bold.
3. Speakers have been associated with numbers, however, they may be incorrect at times.
Disclaimer: Audio that references incidents other than this shooting has not been transcribed and is disregarded from this transcript.
12:58 Speaker 1: We have the crowd from the block party congregating at Wawa East.
13:18 Speaker 2: Bravo 6 45 45 10-33 for Bravo 6 Channel 35.
13:41 Speaker 1: Off of University. They're all running back behind Wawa.
13:48 Speaker 2: No shooting I think, hold on.
13:53 Speaker 1: (GARBLED)
14:01 Speaker 2: Makes the fireworks and other noises so(?).
14:10 Speaker 3: Oscar 5 Whiskey 51 Channel.
14:11 Speaker 4: 10-4.
14:13 Speaker 1: Watch this guy to the right. In traffic(?) Like an Impala pulling out of Wawa right now like four or five deep I don't know which way(?) Aye whoever's at Waldo stop, whoever's out on the street stop that car, they just like took off running. Not that one, not that one. The one behind you, the one behind you.
14:39 Speaker 5: What direction is the car going?
14:48 Speaker 2: (Yelling) Engine 5 give us more units, give us more units West of Waldo on 9th street. (GARBLED)
15:11 (Multiple Speakers With Screaming In Background) (GARBLED)
16:17 Speaker 1: Fever(?)
16:26 Speaker 6: Got a gunshot inside the car.
16:33 Speaker 1: (GARBLED) got one detained. Alpha 5 we have 2 detained.
16:47 Speaker 2: 10-4.
16:52 (GARBLED)
17:20 Speaker 1: Alpha 5 are you 10-4.(GARBLED)
17:43 Speaker 2: Alpha 5 10-57.
17:45 Speaker 1: 57.
18:11 Speaker 4: 966 10-14 (GARBLED) Just a quick update, we've had shots fired, we've got multiple people detained, we've got multiple firearms, and we have nobody hit thus far.