Man Killed in Hit and Run Near Clark Butler Boulevard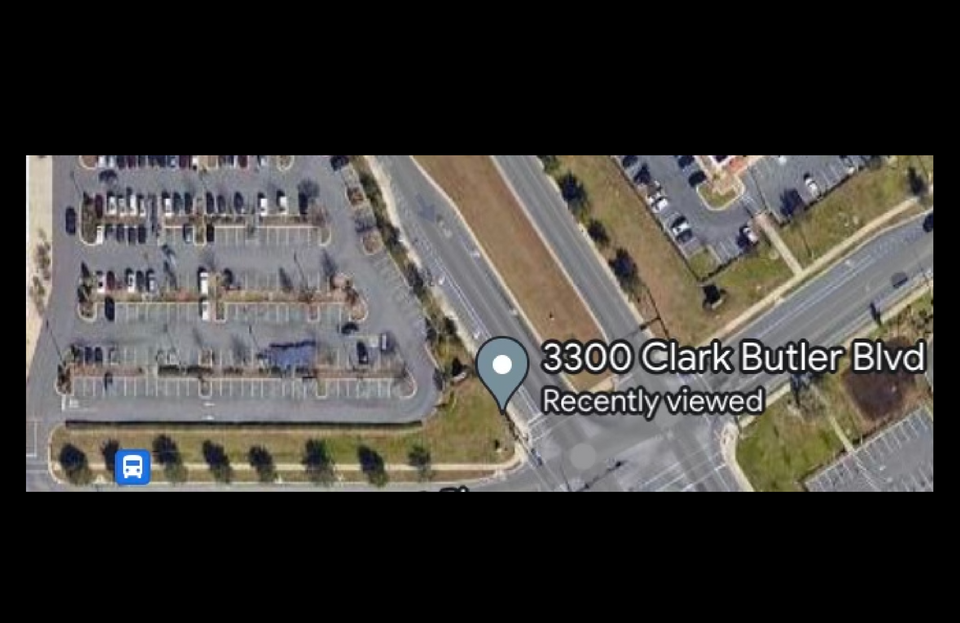 Updated: Sep 17, 2023
Updated: Sep 29, 2023
Updated Oct 1, 2023
On Friday, September 15, 2023, at around 3:30 pm, a man was struck and killed by a green Hyundai that was speeding in a parking lot off 3300 Clark Butler Blvd. The man later died at Shands.
The Hyundai fled the scene after hitting the man. No reports indicate that any arrests have been made. More details will be on this page was available.
Update: GPD has confirmed the make, model, and tag of the car. The suspect's vehicle is a 2010 Light Green Hyundai Sonata with the license plate number Y49OVQ. The Hyundai reportedly has heavy damage on the front end. Any members of the community who locate the vehicle or have information on the homicide were asked to contact Ofc. Page or Sgt. Valdes at 352-393-7744 or 352-955-1818. An anonymous tipline can be found through Crime Stoppers at 352-372-7867.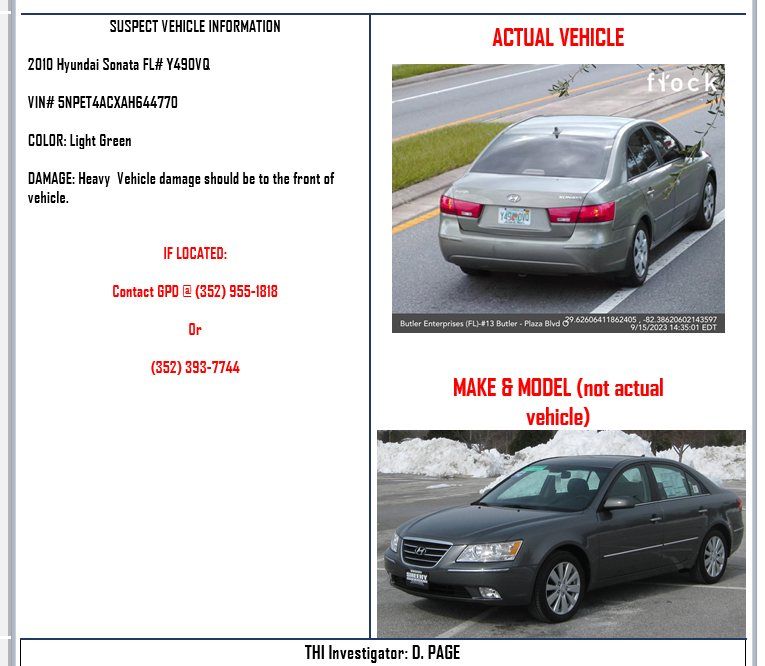 Update 2: On September 28, GPD made another post about this incident. They announced that the suspect has not been caught and released a photo of the car's front end, showing there is a dent above the passenger side headlight.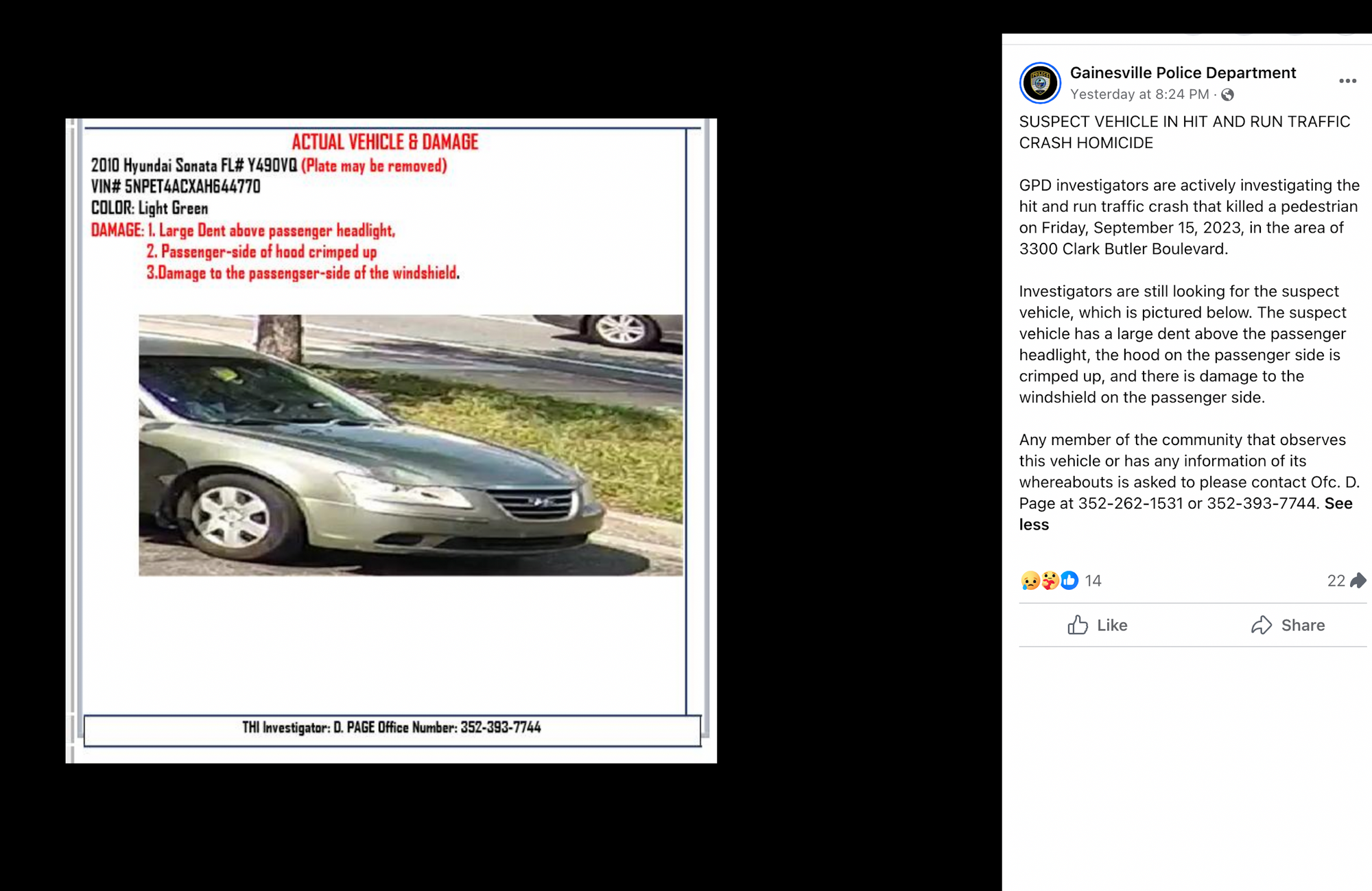 Update 3: On September 30, Gainesville police announced the suspect has been located. Jaileen Damaris Pagan, 26, was arrested for petit theft and was driving the same vehicle being used in the hit and run.