Man Shot at Newberry Motorcycle Event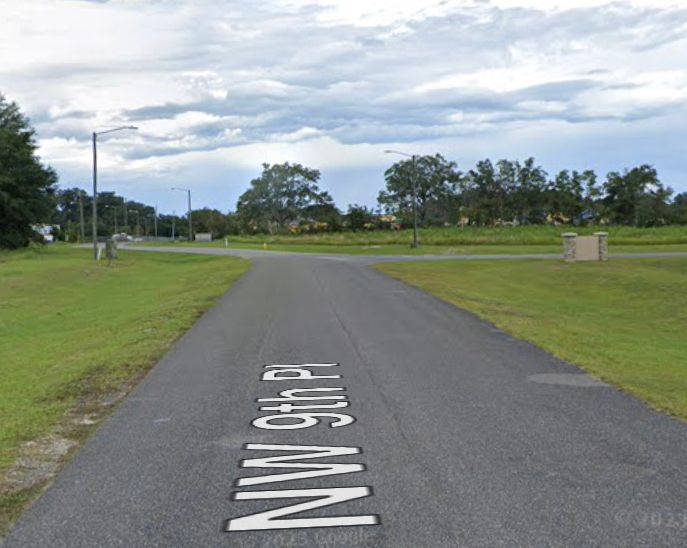 On September 30, at 2:50 pm, a man was shot at a motorcycle event held at 24483 Northwest 9th Place. The victim was transported to Shands.
What happened at this event may be debatable, as witnesses have reported different circumstances to different news organizations.
A witness reported to WCJB 20 that the victim was shot in the back twice, suffering injuries to his internal organs.
The Alachua County Chronicle reported a witness stated to them that there was a fight before the shooting. They didn't specify his injuries, stating they weren't life-threatening.
Both reports suggest witnesses and the victim are not cooperating with authorities.
Police audio indicates the victim is a man in his mid-20s who sustained a gunshot wound to the chest.
As of this writing, no arrests have been reported. When more information on this shooting is received this page will be updated. A brief police audio transcription from this incident is included.
---
Alachua Police Department Audio:
Source: Broadcastify
1. Keep in mind a lot of this audio quality is poor and there may be mistakes. I've put in codes to flag possible inaccuracies:
(GARBLED): I cannot make the audio out.
(?): I have an idea of what they're saying but have doubts.
2. A lot of audio contains police code. Police code will be marked in bold.
3. I've done my best to match all the voices to numbers but do keep in mind the numbers associated with the speakers may be incorrect at times.
Disclaimer: Audio that references incidents other than this shooting have not been transcribed and is disregarded from this transcript.
Audio File: 2:46 pm - 3:16 pm
4:56 Speaker 1: Alachua engine 28. Have (GARBLED) respond to the industrial park.
5:07 Speaker 2 (GARBLED) with a gunshot wound.
5:19 Speaker 3: (GARBLED) shooting, we witnessed.
5:32 Speaker 1: You're gonna have to stand by on that address I'll get it to you in a second have LEA in route to the industrial park.
6:18 Speaker 4: Alachua district 6 start a call for 28 catastrophe.
6:21 Speaker 2: I will as soon as I get an address.
6:24 Speaker 4: It's the Industrial park North of town.
6:30 Speaker 2: I've got a call.
6:37 Speaker 1: 24483 Northwest 9th Place. It's gonna be just East of this location but that's where engine 28 is gonna be located.
6:45 Speaker 2: Message received we're getting law enforcement.
7:26 Lifeline bot: Rescue 28. Stabbing. 24483 Northwest 9th Place. Operate on alpha 5. Rescue 28. Stabbing. 24483 Northwest 9th Place. Operate on alpha 5.
7:42 Speaker 1: Alachua to engine 42 be advised that's gonna be gunshot wounds, not stabbing.
7:47 Speaker 3: That's affirmative we're changing it.
9:32 Speaker 1: Confirming you're in a safe location.
9:36 Speaker 3: That's confirmed (GARBLED) Northwest 9th Place.
12:14 Speaker 3: Engine 28.
12:15 Speaker 2: Someone's bringing the victim out in a white Dodge Ram.
12:19 Speaker 1: (GARBLED)
17:53 Speaker 2: If you were initially on alpha 5th earlier we've had partial transmission, did you need us to issue a trauma alert to Shands.
18:07 Speaker 3: That's affirmative trauma alert estimated 25 year old male gunshot wound to the chest.
22:24 Speaker 1: You can cancel all other units, there's no other victims at this time. Have law enforcement call us back if they have anybody else.