Shooting on 200 Northeast Waldo Road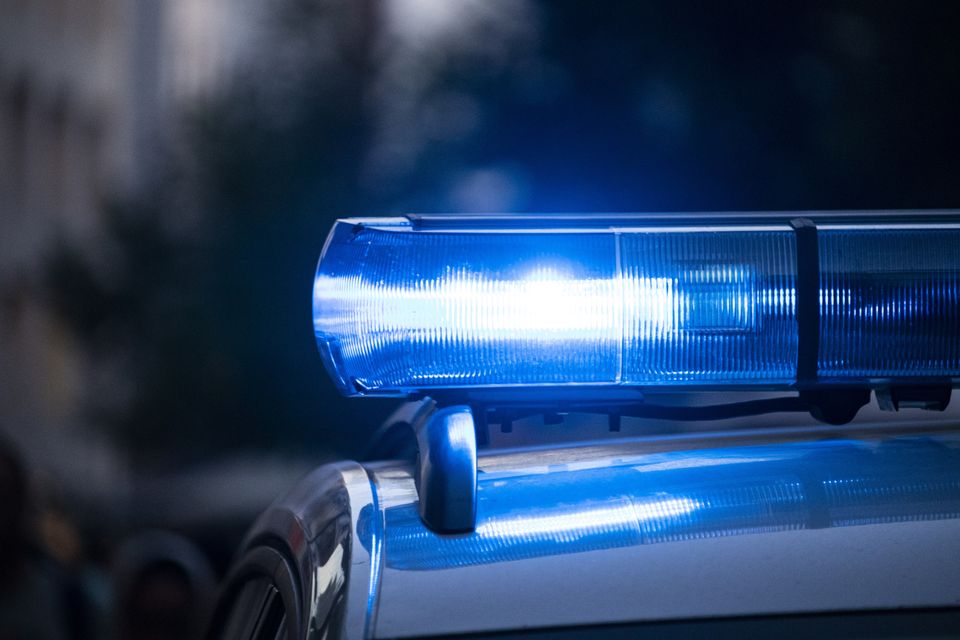 Updated: Sep 29, 2023
On Saturday, September 2, at 6:02 pm, the Combined Communications Center received calls from multiple people reporting gunshots in the area of 200 Northeast Waldo Road. Police found one victim behind a Walgreens who was transported to Shands. GPD radio transcripts indicate the victim was likely shot in the head.
As of this writing GPD has not given any updates on the incident. According to witnesses on social media, the man allegedly assaulted a woman and pursued her into a homeless encampment, where another individual came to her defense using a firearm, resulting in the man being shot. This post can be found here.
A brief audio transcription from this incident, as well as an incident report has been included.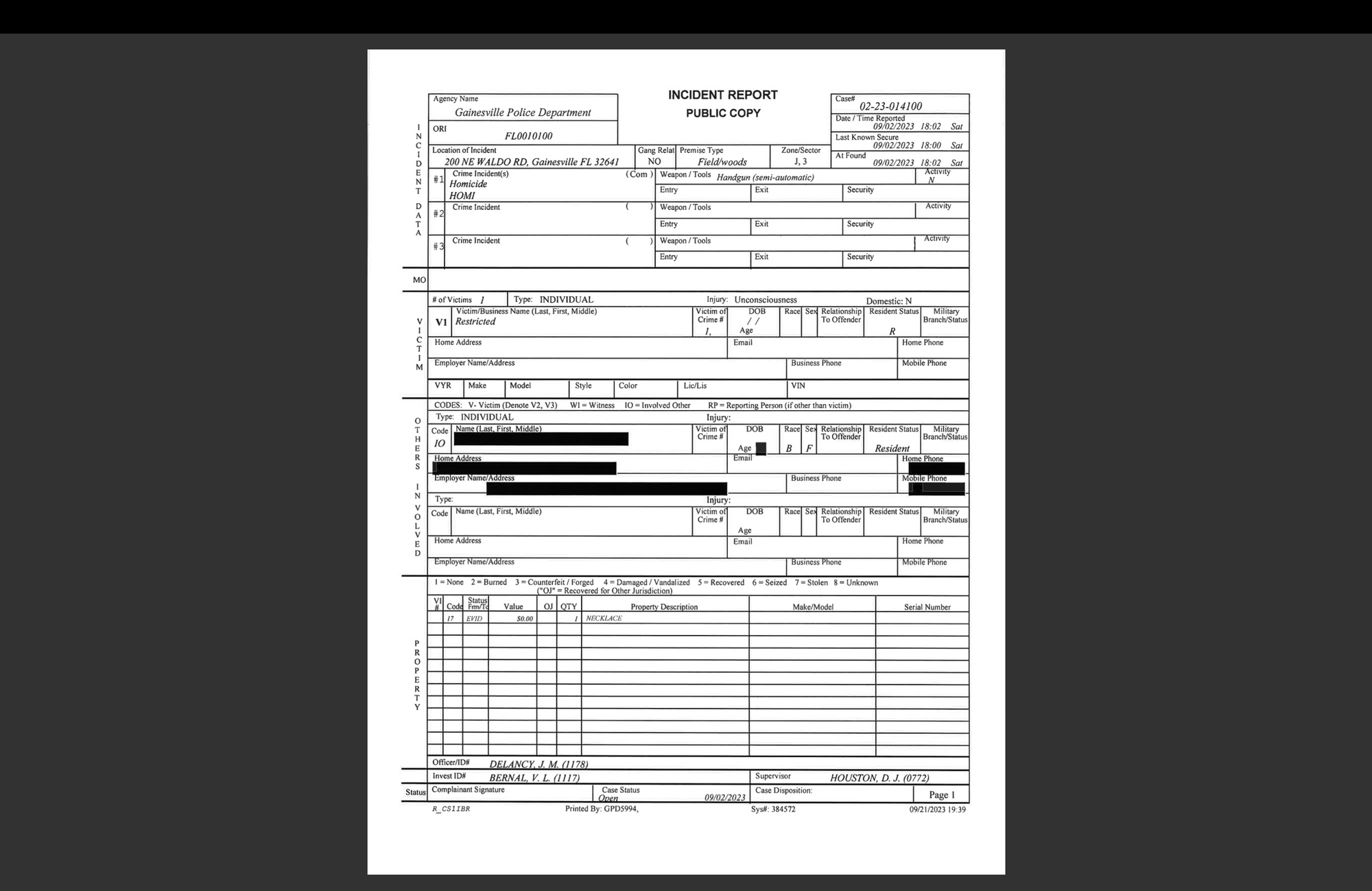 ---
GPD Audio:
Source: Broadcastify
1. Keep in mind a lot of this audio quality is poor and there may be mistakes. I've put in codes to flag possible inaccuracies:
(GARBLED): I cannot make the audio out.
(?): I have an idea of what they're saying but have doubts.
2.  A lot of audio contains police code. Police code will be marked in bold.
3. I've done my best to match all the voices to numbers but do keep in mind the numbers associated with the speakers may be incorrect at times.
Disclaimer: Audio that references incidents other than this shooting has not been transcribed and is disregarded from this transcript.
Audio File: 5:47 pm - 6:17 pm
21:55 Squad 3. Rescue 35. District 1 notification. Shooting. 109 Northeast 11th Street. Operate on alpha 3. Squad 3. Rescue 35. District 1 notification. Shooting. 109 Northeast 11th Street. Operate on alpha 3 1806.
22:16 Speaker 1: 35 coming in at 109 Northeast 11th Street. We're still trying to get further.
22:50 Speaker 2: Foxtrot 5 you said 109 Northeast 11th Street right?
22:55 Speaker 1: They're advising it's gonna be right behind the Walgreens.
23:04 Speaker 3: Im uniform on 109 Northeast 11th Street, I'll head over to Walgreens.
23:07 Speaker 1: Uniform 11th Street headed to Walgreens. Squad 3 rescue 34 district 1 responding to a gunshot wound at 109 Northeast 11th Street. Caller advised the victim was lying on the ground just occurred. Caller advised gonna be behind the Walgreens got one officer on scene.
25:32 Speaker 1: Law enforcement on scene advised scene is secure come to the woods just North of the Walgreens.
25:49 Speaker 2: Foxtrot 5 I can't tell if it's a gunshot wound to the head or what. Agonal breathing.
25:55 Speaker 1: Agonal breathing, possible GSW to the head.
29:39 Speaker 2 Signal 35 was in possession of a handgun whenever I showed up on scene. I do not know if the gunshot wound was self inflicted, however, there could be someone else.