Two Break-Ins at Outreach Thrift Store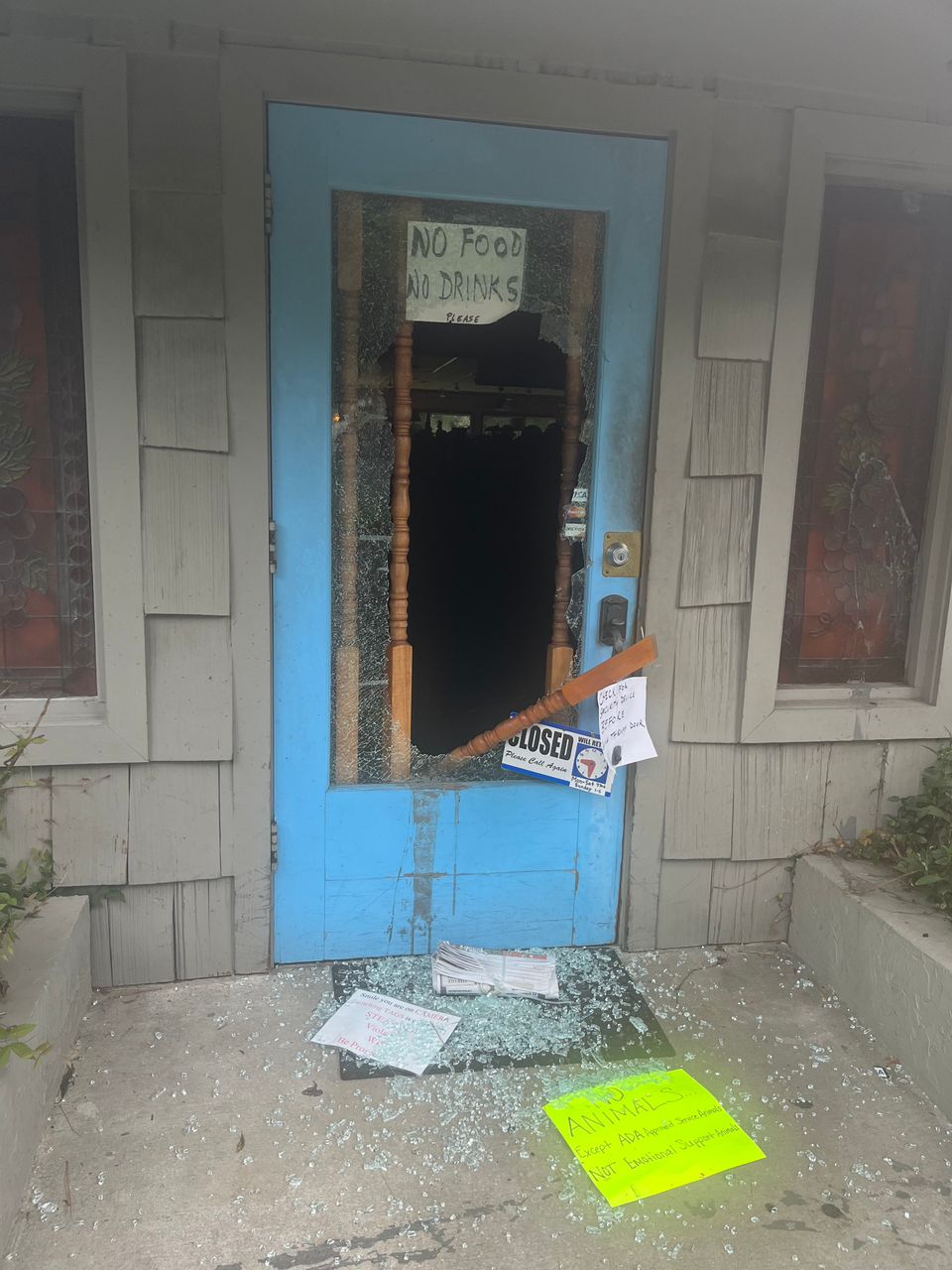 Editors Notes: Headline was changed to reflect the current status of this case.
Updated: Sep 15, 2023
Early Friday morning, on August 18, The Outreach Thrift store was broken into for the second time in the past 30 days. The first break-in occurred in the middle of July. The suspect took little to no merchandise but caused $1,500 in property damage. The second break-in was a similar situation, with the suspect taking only $20 worth of merchandise but causing $2,000 worth of property damage. The Gainesville Police Department informed the public that the suspect of the first break-in was responsible for the second. The owner of Outreach Thrift, Isaac Vellekamp, has surveillance footage clearly distinguishing them as two different individuals.
GPD made a Facebook post asking for help locating the suspect of the first break-in. The post shows a photo of a Black man wearing a long-sleeved gray shirt and carrying a black backpack. Vellekamp acknowledged him as the suspect of the first break-in. He disclosed that the man had been hanging around Outreach for a few days prior to the break-in. While he wasn't violent, he did cause disruptions by jumping over counters.
Vellekamp described the surveillance footage of the 2nd break-in, saying the person responsible bore no resemblance to the first suspect.
"He was a White man with short black hair and a short scruffy beard. He was around 5'9 and maybe about 160 pounds."
Vellekamp showed the videos to an investigator who distinguished them as two different suspects. Despite this, GPD reported that one suspect was responsible for both incidents. This report can be found here.
GPD asked for anyone with information about this incident to contact GPD Detective A. Bunevich at 352-393-7662. Anonymous reports can be submitted through Alachua County Crime Stoppers at 352-372-7867.
Update: On Sep 15 Vellekamp was contacted for an update on this case. According to him, they caught one suspect and it was the same guy both times, as he confessed to it.