Who are the Alachua County Commission Board: Mary Alford, Marihelen Wheeler, Anna Prizzia, Ken Cornell, Charles Chestnut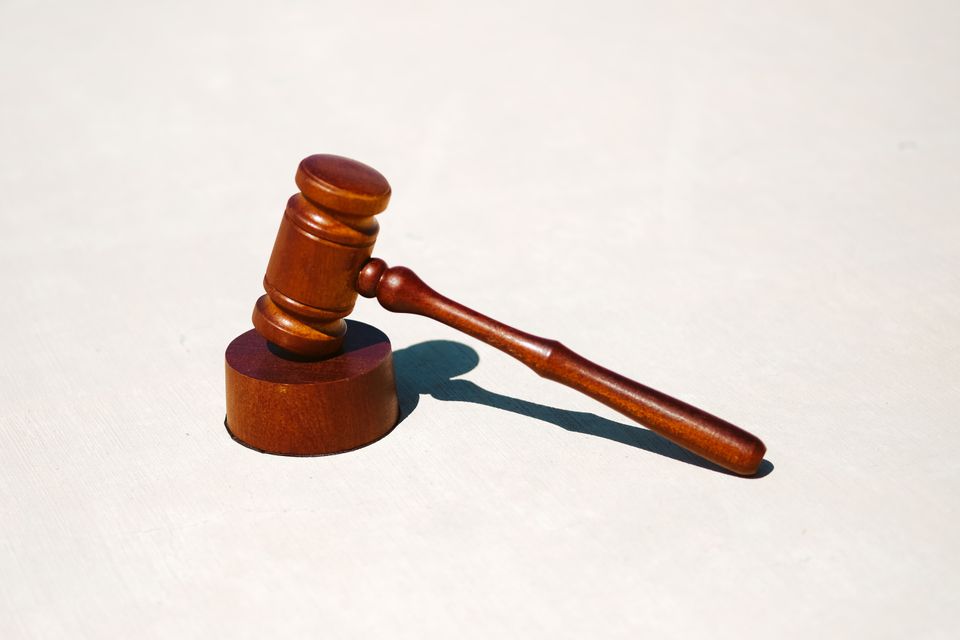 The Alachua County Board of County Commissioners is made up of five members who are elected to serve four-year terms. Each commissioner represents a specific district within the county and is responsible for making decisions that impact the community as a whole.
Mary Alford (District 1):
Mary Alford is a Democrat and Vice Chair of the Alachua County Board of Commissioners. She oversees District 1, ​​making up Archer and Micanopy. Alford has a Master's degree in engineering from the University of Florida and has worked for 20 years to promote sustainable environmental policies and practices. Prior to becoming a commissioner, Alford served on the Alachua County Environmental Protection Advisory Board, the City of Gainesville Utility Advisory Board, and the Alachua County Code Enforcement Board.
During her first term in office, controversy arose when an investigation by the Gainesville Sun reported that Alford no longer lived in her district, which violated state law. Alford resigned from her position and was replaced with Eagle-Glenn by Gov. Ron DeSantis. Eagle-Glenn held the seat from June 2022 until Alford defeated Glenn in the Nov 2022 election with 58.72% of the vote.
During her time as a commissioner, Alford has expanded the budget for roads. She believes that repairing roads is not only a fiscal issue but also an environmental one. Additionally, Alford launched the Plant of the Month Program, which educates residents on plants and gardening that they can apply to their daily lives.
Alford has been active in supporting the LGBTQ community. In March 2020 she and her fellow commissioners passed a resolution to protest house bill 1557, which is often dubbed the "Don't Say Gay Bill." In January 2023 she expressed concern over Micanopy's local land development code, highlighting how Donald Trump and Blue Lives Matter flags were being flown without consequence while business owners who flew pride flags outside of their businesses were sent code enforcement letters.
Alford has been endorsed by numerous non-profits, pro-environmental, and pro-LGBTQ+ organizations. Planned Parenthood, Citizens for Active Transportation, 314 Action, Moms Demand Action, Sierra Club, and Equality Florida all endorsed Alford in the 2022 election.
Marihelen Wheeler (District 2):
Marihelen Wheeler is a Democrat overseeing High Springs and Wade. In 1976 Wheeler got her Masters in English/Language art education from Eastern Kentucky University, and got another Master's in Special Education from the University of Florida in 1990. Wheeler is currently involved with numerous environmental, immigration, and education organizations around Gainesville. She currently serves on the Alachua County Education Association, the Santa Fe Lake Dwellers Board,  the Delta Kappa Gamma, Gamma Xi Chapter, Florida Wildlife Care, and the Interfaith Alliance for Immigrant Justice. She previously ran for a seat in the House of Representatives in 2012 and once again in 2014, however, she lost both elections.
During the 2022 election, Wheeler faced controversy after she was sued by a Gainesville resident for allegedly not residing in the district she represents during the primaries. After the Gainesville Sun reported she received a tax break in a district she did not represent, the lawsuit followed shortly. Wheeler's defense was that she owned multiple homes across Gainesville and since she was registered to a home she and her son owns in District 2, she wasn't violating any laws. The lawsuit was dismissed on November 3rd, shortly before winning her seat as commissioner.
In 2022 Wheeler ran for her second term as a county commissioner against former Gainesville mayor Ed Braddy and won with 57.76% of the vote. She campaigned on environmental and infrastructure issues, largely advocating against urban sprawl. Wheeler has been outspoken on environmental issues in her previous campaigns. In her 2012 bid for a House of Representatives seat, she spoke for the need to conserve Florida's rivers, springs, and coastal waters.
Wheeler has campaigned primarily on environmental issues however she believes in a strong economy, stating on her 2014 campaign site "We do not have to sacrifice economic prosperity to protect and preserve our environment; we need clean water and air to promote and improve the local and national economy." She has argued that immigration reform will boost our economy, stating immigrants add to our economy through "Jobs and taxes." She additionally campaigned for affordable health care arguing people with affordable insurance are more likely to start businesses and contribute to the local economy.
Wheeler has been endorsed by numerous political organizations. The ​​North Central Florida Labor Coalition, Ruth's List Florida, North Central Florida Central Labor Council, and Alachua County Stonewall PAC all endorsed Wheeler in the 2022 election.
Anna Prizzia (District 3):
Anna Prizzia is a Democrat overseeing Pinesville, Half Moon, parts of Downtown Gainesville, and notably UF's campus. She received a Bachelor of Science in Marine Biology from the University of North Carolina. She additionally acquired a Master of Science in Wildlife Ecology from the University of Florida. Along with being a county commissioner, Prizza is employed as the Program Director of the Field & Fork Program and is the Campus Food System Coordinator at the University of Florida.
Prizzia has a history of working with non-profit organizations. From 2004-2005 she served on the Peace Corps in Vanuatu, additionally, she was the co-founder of Working Food, serving as president of the organization from 2012-2020. Prior to becoming a commissioner and coordinator for UF, she worked at the St Johns Water Management District, as well as running the Watershed Education Program for the Alachua County Environmental Protection Department.
In 2020 Prizzia was elected commissioner after defeating Joy Glazner with 60.4% of the vote. Her campaign primarily focused on environmental protection, social justice, and a strong local economy. Environmentally she has spoken for the need to reduce emissions and greenhouse gasses, as well as protecting our natural environments and resources. Social justice wise she has been outspoken on the need for affordable housing in Gainesville stating, "You may not need affordable housing today. But when you lose your job tomorrow, you know, life changes." Furthermore, she has pushed for sustainable access to food and the development of local businesses as a way to boost the economy.
Prizzia has been endorsed by numerous Woman's rights and LGBTQ+ rights organizations. Ruth's List, Woman for Wise Growth, and the Florida LGBTQ+ Democratic Caucus all endorsed Prizzia in her 2020 run for county commissioner.
Ken Cornell (District 4):
Ken Cornell is a Democrat overseeing Earletown, Hawthorne, and parts of Downtown Gainesville. Cornell received his Masters in Accounting from the University of Florida and is currently employed as a broker-associate at Bosshardt Realty Services. Cornell is appointed to numerous boards including the Canvassing Board, the Value Adjustment Board, and the Board of Directors for the Florida Association of Counties.
Cornell has been a county commissioner for nearly 9 years. He was first elected as commissioner in 2014, defeating John Martin with 56.65% of the vote. Cornell primarily campaigned on investing in children and neighborhoods, as well as creating jobs. He was elected once again in 2018, running unopposed. In 2022 he was elected for a third consecutive term, defeating Van Elmore with 57.89% of the vote. Cornell primarily campaigned using his experience and past accomplishments. He made a list of accomplishments and posted it to his campaign site while he was running for re-election. They primarily consisted of investments toward economic development and lowering taxes.
Cornell has been endorsed by a number of political and activist organizations. The North Central Florida Central Labor Council, the Sierra Club, and the Florida LGBTQ+ Democratic Caucus all endorsed Cornell in his 2022 bid for county commissioner.
Charles "Chuck" Chestnut IV (District 5):
Charles "Chuck" Chestnut IV is a Democrat overseeing Waldo, Fairbanks, and La Crosse. Chestnut received an A.S. in Mortuary Science from Miami Dade community college and a B.S. in Business Administration from Bethune Cookman College. Chestnut has been appointed to numerous committees including the Combined Communications Center, the Self-Insurance Review Committee, and the planning councils for both North Central Florida and East Gainesville. In addition to being a councilman Chestnut is a licensed life insurance agent and a licensed funeral director, owning Chestnut Funeral Home.
Chestnut has a longstanding political history, beginning in 2000 when he served as Gainesville City Commissioner from 2000-2006, along with doing two terms as mayor pro tempore from 2003-2006. Additionally, he was a member of the House of Representatives from 2006 until 2012, when he chose not to run for reelection. During his time as a representative, Chestnut sponsored numerous house bills such as HB 779 which allows community college boards to establish a fee for transportation access, however, it limits the amount of the fee and prevents the fee to be used when calculating Bright Future's payouts. Additionally, he sponsored HB 869 and HB 667 which revises the annual license taxes for the operation of a motor vehicle and increases the penalty for texting while driving respectively.
Chestnut was first elected commissioner in 2012, defeating Dean Cheshire with 53.78% of the vote. Chestnut primarily campaigned on creating jobs, boosting the economy, and protecting the environment, stating he had experience in this in helping develop Innovation Square. He also supported the idea of investing in small businesses as a way to fund job creation. Additionally, he argued that environmental issues are directly related to economic issues and vowed to protect the Alachua County Forever Program, which is dedicated to preserving natural environments around Alachua County.
Chestnut was elected unopposed in his next two terms, so he hasn't had any recent endorsements. However, in past elections, he has been endorsed by numerous companies and organizations such as AT&T, the North Central Florida Labor Council, Plum Creek Timber, Hospital Corp America, and 4A.