Gov. DeSantis Orders UFSJP to Shut Down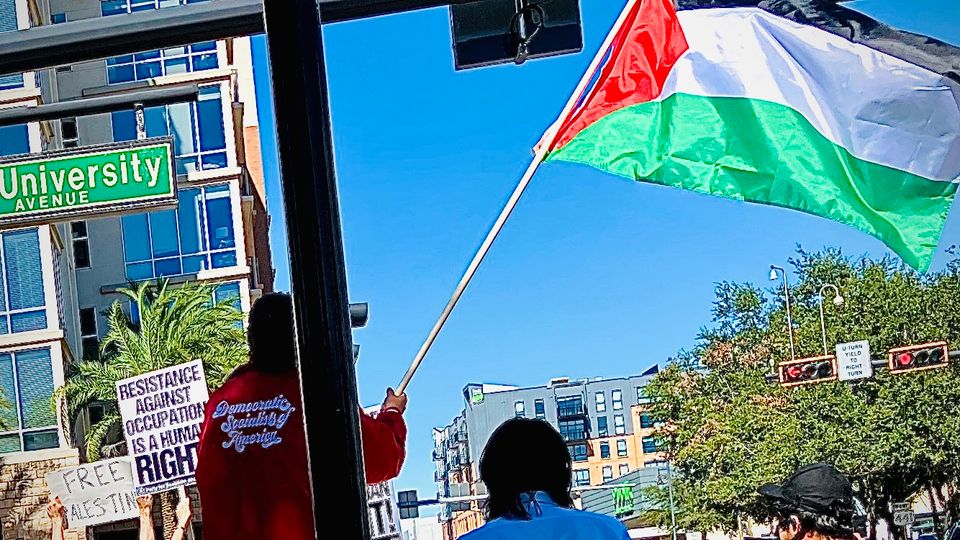 On October 24, Governor Ron DeSantis ordered the Students for Justice in Palestine at the University of Florida (UFSJP) to shut down. The chancellor of Florida's university system, Ray Rodrigues, wrote a letter to Florida University presidents ordering student groups supporting Palestine to shut down.
The letter states that this was done in consultation with the governor. Rodrigues calls the student group's actions supportive of terrorist activities.
UFSJP rejected the order, calling it "disgraceful." They held a walkout yesterday and released a statement as a response to DeSantis' order.
"On behalf of Students for Justice in Palestine at the University of Florida, we find the recent attempt by the DeSantis administration to shut down our chapter disgraceful.
Governor DeSantis continues to disrespect American values such as freedom of speech to extend his political power. To bend the law in this manner shows the utmost disrespect not only to any pro-Palestinian organization, but also to anyone who truly cares for political freedom and freedom of speech.
If followed through, a precedent would be set to shut down any organization that does not align with the ideals held by Governor DeSantis, making this not just a setback for those who oppose apartheid, settler-colonialism and genocide, but for any who challenge the status quo.
We reject the basis on which Governor DeSantis defies the Constitution by limiting our right to freedom of speech."
DeSantis has been a strong pro-Israel and anti-Hamas advocate throughout his presidential campaign. If elected, he's promised to cancel student visas and deport them if they're deemed to be supporting Hamas.