Man Arrested for Attempted Murder in Grace Marketplace Stabbing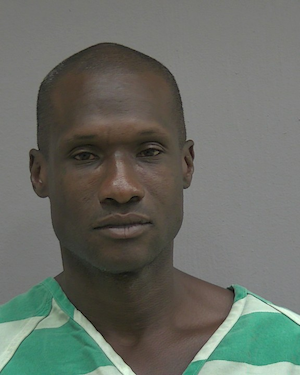 Updated: July 24, 5:12 pm
On July 18, at approximately 2:28 am, Gainesville police officers responded to a stabbing in the parking lot of Grace MarketPlace. The adult male was bleeding with multiple wounds from a pocket knife. The victim received medical assistance from officers in the parking lot until the ambulance arrived and transported him to the hospital.
---
Update: On July 24 an incident report was retrieved. Blight was charged with attempted murder, stabbing the victim multiple times. The victim sustained a fractured spine along with lacerations to his back and shoulder. As of the incident report's writing, the victim was in stable condition.
One witness, Blight's cousin, stated he and Blight were going to fight the victim in the parking lot. He stated Blight knocked the victim to the ground and stabbed the victim with a pocket knife before fleeing the scene. He later testified that he never charged at the victim, and that he was not in close proximity to the victim when Blight attacked.
The second witness, Blight's girlfriend at the time, stated she was sitting in her car in the complex of Grace marketplace when Blight approached her. She stated that he said he hurt someone while protecting his cousin, and that he was in an excited state. She noticed a cut on his finger that was not there 1-2 hours before.
Surveillance footage revealed Blight and his cousin were walking close to the victim and interacting with him before Blight charged at him.