D.R. Band and Soul Fire Kicks off Return of Free Fridays at Bo Diddley Plaza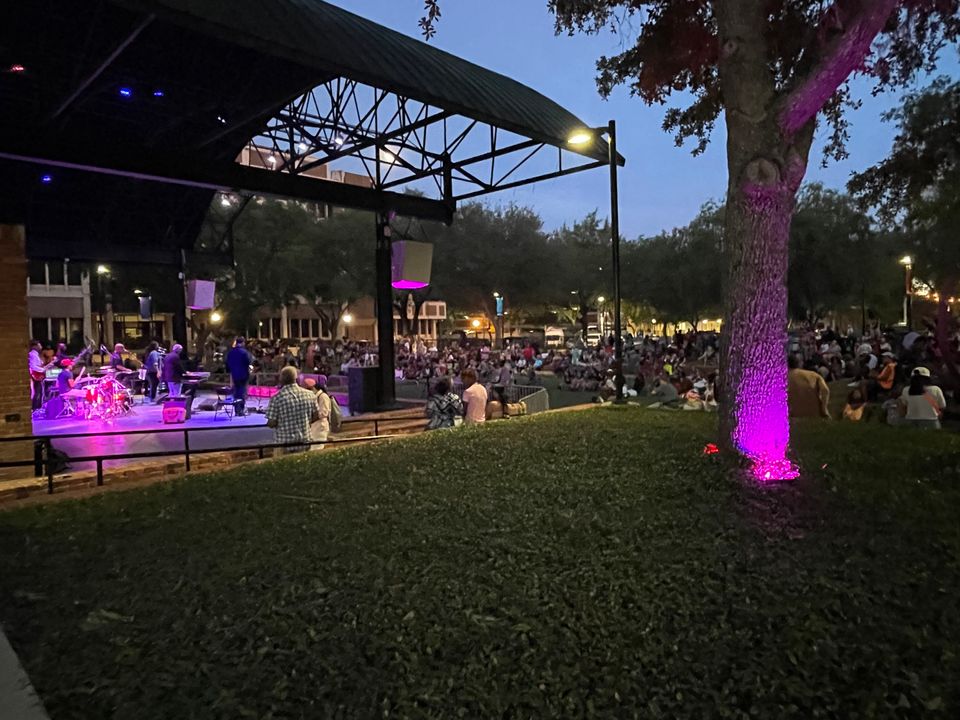 Free Fridays at Bo Diddley Plaza have been a staple in Gainesville for over a decade. Every Friday, from June 2 to August 25, bands gather to play and share free music for the Gainesville community. These concerts provide a platform for local musicians and bands to showcase their talents, working as a launchpad for many rising artists.
Today, D.R. Band and Soul Fire reined in the return to the concert series with their discography of R&B, Neo-Soul, and Funk music. From "Rolling on the River" to "I Will Always Love You" D.R. Band and Soul Fire played covers of popular Soul songs, among many other genres. They started their set playing "Happy" by Pharrell Williams at 7:00 pm, playing music for two hours, ending with the crowd standing to dance as the band played and sang.
D.R. Band and Soul Fire's performance undoubtedly honored music legends who passed away like Bo Diddley and Tina Turner. About halfway through the set, Stan Richardson paused the performance to initiate a moment of silence, to remember the professional blues singer and guitarist Bo Diddley, as he died 15 years ago today.
The keyboard player, David Richardson (no relation) has been been making music his whole life saying, "It's like a second nature for me." Richardson spoke about the band's appreciation for all genres, going on to say, "If you listen to every genre of music it comes out of Gospel, we do Jazz, Neo-Soul, R&B, Funk, you name it, we love all genres."
D.R. Band and Soul Fire is a local band, taking bookings around the Gainesville community. Updates on their upcoming shows can be found on their Facebook here.